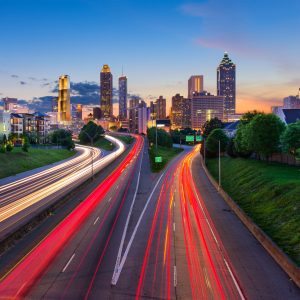 The 2016 American Psychiatric Association Annual Meeting offers the largest gathering of psychiatrists in the world, with physicians from the U.S. and more than 50 other countries. Attendees this year can attend classes from psychiatry thought-leaders, learn about technologies and treatment options, and even complete their annual licensure CME credit in just one meeting. Join us there!
American Psychiatric Association Annual Meeting Details
May 14-18
Georgia World Congress Center | Atlanta, Ga.
Complete details
Visit Weatherby Healthcare in booth 1517 to learn more about locum tenens psychiatry jobs, and enter to win a leather Kendal & Hyde satchel and accessories. If you won't be attending the conference, follow @WeatherbyHealth and @APAPsychiatric on Twitter and check out #APAAM16 to join the conversation.
Check out some of our resources for psychiatrists below!
Building a Network as a New Grad
Dr. Philip Krick was finishing his fellowship when he learned about locum tenens jobs from a friend.
"Having access to a network of jobs available has been great. Since I'm right out of training, it's hard to know what types of jobs are open," he says. "Finding the right locum tenens jobs is, I think, the biggest challenge — but [my consultant] has found multiple job opportunities in my field."
Though he's only been working locum tenens a short time, Dr. Krick is quick to recommend the career.
"Everyone has their own reasons for trying locum tenens, whether it's scheduling flexibility, the chance to pick up work for short periods of time, or more autonomy," he says. "Locum tenens assignments allow you to test drive to see if you want to stay at a place permanently."
Read Dr. Krick's full story to see what the psychiatrist likes best about working with Weatherby Healthcare.
Personalized Help with Your Job Search
When Dr. Imran Jamil was burning out at his full-time practice, he turned to locum tenens for a less rigid schedule — and discovered that Weatherby Healthcare's teams would help him with paperwork and search for jobs based on what he was looking for.
"It's nice to have a person to speak to who knows what to expect and to have someone take care of your hotel and car and credentialing for the assignment," Dr. Jamil expresses. "My license was expired, and the licensing team even helped me get it renewed. You often don't have any time to gather all the information, and it's nice to have an advocate who can take care of everything."
Dr. Jamil says he's "100 percent satisfied" with his consultant and already suggests temporary jobs to colleagues.
"Try locum tenens at least once," he says. "My experience was wonderful."
See Dr. Imran's spotlight for more details about finding the right job with a staffing agency.