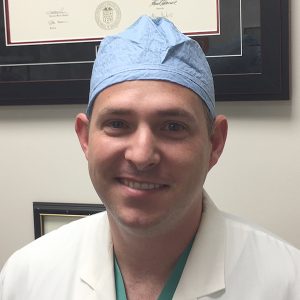 U.S. Air Force surgeon Dr. David Thomas was looking for a new challenge and an opportunity to supplement his income. Fortunately, he only had to turn to his peers for advice.
Networking with other physicians
"I learned about Weatherby Healthcare through other physicians in the military who were moonlighting. Word of mouth travels quickly here," Dr. Thomas recalls. "They recommended I work with them to find locum tenens jobs. I've worked with Weatherby Healthcare approximately a year and have been very happy with my assignments. My recruiter is extremely responsive and helpful."
Trying out new opportunities
Locum tenens jobs are popular in the military to keep case volumes higher and help physicians earn extra money, Dr. Thomas says. His military experience has taught him to adapt to new situations quickly, something that helps him when he takes a weekend job.
"I enjoy the different experiences offered with locum tenens. The jobs are exciting and new," he says. "Locum tenens has allowed me to travel and see new places that I otherwise wouldn't have been exposed to. It has also broadened my experiences and will help when it is time to leave the military."
Making the most of your locum tenens jobs
Dr. Thomas says it's important to speak up and be a leader when taking locum tenens assignments, even when you're in an unfamiliar area.
"Going to new places is often the best thing about locums, but that can also be stressful on a physician," he says. "Be friendly. The new and stressful situations are difficult and only made more difficult by being rude or short with people. Be open and engage each situation with an open mind, always caring for the patient as best you can."
Keeping your skills sharp
Working as a military surgeon gives Dr. Thomas the unique opportunity to care for families who've sacrificed the most for our country. He's happy to also have the chance to treat patients who might not otherwise receive care, especially as case volumes are down in the military.
"Locum tenens helps you by keeping you operating and your surgical skills sharp," he says. "I didn't know how much locums would change who I am as a person. I've had many unique patient encounters and been able to have a huge impact on families in their times of need."
Ready for a change of pace? Check out our open locum tenens jobs — and read Dr. Jeremy Johnson's story about working as an active-duty army physician as well.