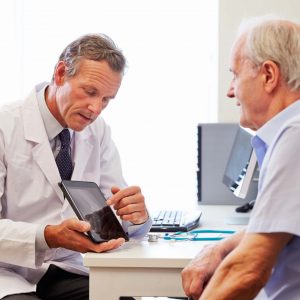 In recent years, there's been a heavy emphasis placed on producing positive patient satisfaction surveys. Physicians, physician assistants, and nurse practitioners want people to be pleased with the care they receive; however, when reimbursements are tied to surveys like the Hospital Consumer Assessment of Healthcare Providers and Systems, that feedback carries even more weight.
At the same time, healthcare ethicists and analysts have begun questioning the value of patient satisfaction surveys. In fact, some say the pressure healthcare providers feel to obtain positive feedback have made it harder for them to say no to patients.
Earlier this year, Medscape posted suggestions on improving doctor-patient communication to ensure patients receive the quality care they deserve, even if physicians have to say no to their requests. Here's an overview of some of those recommendations, along with tips on applying your locum tenens experiences to establish better patient relationships.
Explain Treatment Recommendations
According to a Pew Internet Project study, nearly 75 percent of Internet users admit to looking up health information online. What doctors can deduce from this finding is that people are inquisitive about their health, so they'd appreciate explanations about why practitioners choose a particular treatment plan.
Locum tenens advantage: When you practice in a variety of settings, you have the advantage of observing fellow doctors putting their unique touches on patient care. These various experiences empower you to expand your own knowledge base and relay that information to patients.
Offer Alternatives
Sometimes people just like to have an option or choice, so, when appropriate, discuss treatment alternatives that meet your best medical judgment.
Locum tenens advantage: There may be regional preferences in certain medication choices, for example, so if from your locum tenens experiences you've learned about alternative medications or therapies, discuss those options with patients.
Be an Active Listener
Individuals want to know their concerns, opinions, and questions are being heard. When physicians take the time to listen and respond, people are more likely to feel validated and want to participate in their own care.
Locum tenens advantage: As a locum tenens clinician who is only onsite for a short period, your time is not as consumed by operational aspects of the practice or facility. In this regard, you may have a few more minutes to devote to answering questions.
Be Empathetic
Truth be told, most of the time when someone sees a doctor, whether it's in an office setting, emergency department, or acute care facility, it's a stressful situation because they're ill or a loved one is sick. Expressing empathy for what they're experiencing can offer a calming effect and elicit an increased willingness to be compliant with treatment instructions.
Locum tenens advantage: Cultural traditions and beliefs have a big influence on attitudes toward healthcare. When you accept locum tenens jobs in different parts of the country and care for people of varying backgrounds, this point becomes even more evident. As a locum tenens professional, you can apply what you've learned about cultural norms in order to improve patient interactions.
Be Firm
Of course, there will be circumstances when it's best for physicians to exert their authority as medical experts. In these instances, maintain a professional demeanor, and, when appropriate, cite research, clinical studies, or best practices as evidence behind treatment decisions.
Locum tenens advantage: Being a new face or new voice to a patient can inject a dose of objectivity that may be well-received.