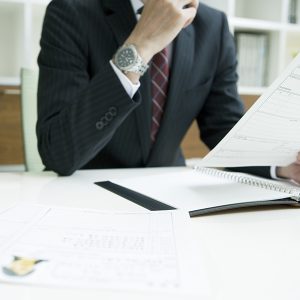 One of the keys to turning locum tenens jobs into win-win situations for the physician and contracting facility or private practice is providing the right information.
Of course, consultants generally present as many details about an assignment as possible, including:
Type of facility
Patient population
Contract length
Shift schedule
While the data is very helpful, it doesn't paint a complete picture, such as the management style, type of support staff services, and other nuances unique to the setting. That's why the interview is so valuable; that is, if you ask the right questions. The following interview question suggestions can help you figure out whether the facility and staff are the right fit for you.
"Why do you need locum tenens providers?"
If the reason for the short-term contract hasn't already been explained, ask about why there's a need for a locum tenens professional. A bump in patient census or facility in the midst of recruiting a permanent hire could mean additional doctors need to relieve staff from large caseloads. Perhaps a physician is out on medical or family leave or off on a well-deserved vacation, in which case the caseload may not be too heavy. Also, the response will tell you whether there could be an opportunity to return to the facility on future assignments due to ongoing staffing requirements.
"How much autonomy will I have?"
Although locum tenens professionals are programmed to step into a new setting and acclimate as soon as possible, knowing how much you'll be expected to handle on your own from the beginning can help set you up for success. That said, be sure to get the name and contact info for your primary resource person so when you do have questions, you know who to call.
"How many patients are seen per day or shift, and how much time is spent with each person?"
The answer to this question varies depending on specialty, setting, and individual cases, but an average outline will help you calculate a typical timetable, especially for the first few days of a contract.
"If I'm expected to cover call, what are the average admissions or call rate per night or weekend?"
It's helpful to know just how busy you could be when on call. Will you be required to stay within a certain mile radius because there's a potential for multiple call notices? Should you prepare for it to be a regular shift or an occasional one?
"What type of technology is used?"
This question refers more to the administrative technology than medical equipment. Can you use your own smartphone or tablet to log onto the facility's network? Are there computer stations where you can enter patient orders? Also, inquire about what type of program-specific training will be provided and whether you can start learning it prior to your arrival.
"What specialists are on staff? What does the referral request process entail?"
Ask about support staff services, such as mid-level providers. The answers to these questions reveal how much support will be available to you and your patients. If you're assigned to a small practice or working in a rural setting that doesn't have a full cadre of specialists on staff, ask how to confer with offsite specialists. Are telemedicine services available? It's important to know the facility's protocols if patients must be transported to a higher acuity hospital.
"How would you describe the culture of the unit or practice? How would you describe the relationship between staff and administration?"
These types of questions should provide a little insight into the facility's nature so you can decide if your practice style and personality will fit in nicely.
Of course, this list is just a general guide. Remember, the most important questions to ask are the ones that will provide information to help you make informed decisions about your locum tenens opportunities.