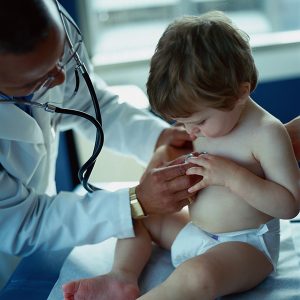 Most physicians have heard of locum tenens and many have worked alongside locums doctors in a hospital or clinic. However, the majority of doctors are unaware of the benefits of locums or even how these temporary assignments really work.
The Medieval Latin definition of locum tenens is "(one) holding a place." More modern definitions say "to take the place of someone temporarily." In the medical field, the term refers to a healthcare provider who works temporary assignments.
There was a time that a typical locum was an older physician, using part-time assignments as a way to ease out of a practice and into retirement. While retired and semi-retired doctors still work locum tenens, they no longer represent the majority of locum physicians. Now doctors of all ages and career phases turn to locum tenens.
More than 40,000 physicians work locum tenens assignments annually and the field is growing. Ninety percent of US healthcare facilities use locum tenens physicians every year to cover vacations or maternity leave, fill spots between permanent physicians, or to keep full-time staff from burning out.
The reasons physicians do locums vary but here are seven primary motives for working locum tenens:
1. A cure for burnout — Many doctors suffering from burnout find that rather than a change in career, they just need a change in environment. Taking a temporary job in a new facility or even a new city or state can be reinvigorating and makes practicing medicine enjoyable again.
2. The chance to test drive a job — Locums assignments are a great way to see if you like a facility or location. It gives you the chance to have a working interview, whether it's for a few days or a few months, and determine if you would like to work there permanently. This option is particularly attractive to recent graduates who are trying to figure out what they want in a job before signing a multi-year contract.
3. More time for family — Full-time locums work when they choose to work. If they want to take an extended break for a long family vacation, they can do it. Many doctors say locums allows them to be more present at home because they're not worrying about paperwork, staffing decisions, or department meetings.
4. Money on the side —Locums is a great way for physicians who want to make a little extra money on the side. Picking up a weekend shift or using vacation time to work locum tenens provides extra cash for student loan debt, savings, or other expenses. While most locum tenens physicians take assignments here and there, some physicians book assignments back-to-back and make locum tenens their full-time jobs.
5. A way to improve skills — If you want to increase your skills or learn new procedures not available in your current job, try locums. Locums assignments expose doctors to a wide variety of practice settings, procedures and treatments. Those skills can then be taken back and used at your permanent job.
6. The opportunity to give back — Many doctors are drawn to temporary assignments because they are often in rural or underserved areas where patients are desperate for care. Other doctors use locum tenens as a way to fund medical missions or find the scheduling flexibility to do volunteer work.
7. Freedom to pursue other passions — If medicine is just one aspect of your life, locums assignments provide you the time to pursue other hobbies. We work with locums who use their free time to travel the world, or write books, or visit their grandkids. Locums lets you choose when you work and when you play.
How do assignments work?
When hospitals have trouble filling a position, they contact locum tenens staffing agencies. Consultants from these agencies work directly with the facility and the physician to find the right fit. Once a doctor says yes to a job, the agency takes care of all the licensing, credentialing, and privileging. The agency also handles all the travel arrangements, including flights, car rentals, and housing.
Agencies also handle physician's payment and malpractice insurance. Locum tenens physicians are considered independent contractors and are responsible for paying their own taxes and providing their own benefits. Because they don't receive benefits, locum tenens physicians usually are paid higher hourly wages than permanent employees.
This post first appeared on PhysiciansPractice.com.