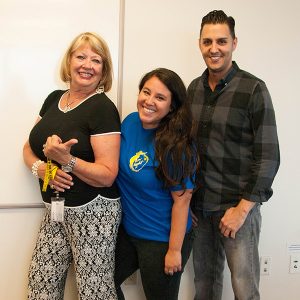 Modern Healthcare recently named Weatherby Healthcare to its 2015 Best Places to Work in Healthcare list, ranking No. 11 in the healthcare supplier category and 18 overall. This is the sixth year we've been named to the list, which recognizes outstanding employers in the healthcare industry.
"Weatherby Healthcare is one of the best places to work because our people care about each other and the work that they do," said Scott Beck, CEO of CHG Healthcare Services, Weatherby Healthcare's parent company. "I'm proud of our people for creating a culture that is focused on making a difference."
Weatherby Healthcare employs more than 450 people in Fort Lauderdale, Fla., and Durham, N.C., and employees enjoy many benefits, including
Employee network groups: Weatherby Healthcare provides $500 per year to employees who form clubs or groups based on personal interests, ranging from an LGBT Pride group to a hero appreciation club.
Volunteer time off (VTO): The company provides employees with eight hours of paid time off each year to volunteer at a nonprofit program of their choice.
Employee compassion fund: Those facing financial hardships receive tax-free grants through the compassion fund, which is funded by employees for employees.
Free onsite health clinics: Employees and their families can visit the clinic for free primary care services, health coaching and disease management.
For more information about Modern Healthcare's Best Places to Work in Healthcare award, check out the full list of winners.