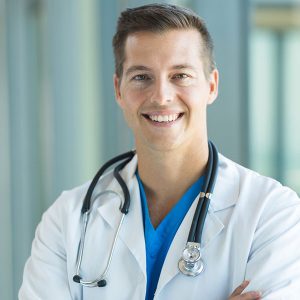 There are many reasons why a facility would require additional clinicians for brief stints, such as spikes in patient census, flu season and new units opening. Hiring locum tenens professionals is an effective strategy for meeting temporary staffing demands.
But when trying to find clinicians who best fit into your workplace culture, it helps to know what type of professional and personal characteristics locum tenens physicians, nurse practitioners, and physician assistants are expected to present.
Read on for the qualities you should find in locum tenens clinicians on assignment at your facility.
Top-tier clinical skills
First and foremost, locum tenens physicians, nurse practitioners, and physician assistants are experienced medical practitioners. They must meet rigorous requirements before treating patients. Prior to arriving at the hospital, they will be licensed in the state, fully credentialed (Weatherby Healthcare has a dedicated team to handle these details), and have hospital privileges secured. Additionally, locum tenens providers will meet all clinical and specialty expectations you set for your facility, such as board certification or experience with specific procedures.
Well-informed
Even before reporting for their first shifts, providers will have been told who their primary contact person at the facility is, how many hours they've been scheduled, and whether or not they will be covering call.
Ready to assume responsibility
Locum tenens professionals know they are expected to begin caring for patients as soon as possible. That means they come prepared to work. In fact, you can get an early sense of their dedication by how promptly they respond to emails, requests for documents, and return phone calls while finalizing the details of an assignment.
Willingness to be flexible
Locum tenens clinicians know they will be expected to adjust their practice styles to fit in with the hospital's established protocols. This flexibility supports existing staff in a system they are accustomed to and produces as few interruptions to the workflow as possible.
Capable communicators
Of course, as newcomers, locum tenens professionals also realize they'll most likely have questions, especially at the onset of a new contract. However, they also know that clearly communicating their needs and inquiries with staff will help them get acclimated more efficiently so they can provide effective care.
Friendly folks wishing to make a difference
Providers choosing the locum tenens career alternative generally are outgoing and personable. After all, they are seeking out opportunities to meet new people and explore various communities. Therefore, you'll find most locum tenens professionals take the initiative to introduce themselves to coworkers. They also engage with others in a comfortable manner. In fact, they often form friendships during assignments that extend well after contracts wrap up.
What's more, locum tenens physicians, nurse practitioners, and physician assistants embrace the chance to focus more of their efforts on patient care and patient interactions. They are committed to delivering top-quality service to all they encounter during their short-term stays.