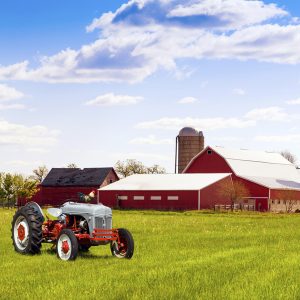 Locum tenens opportunities abound in every state, for every specialty. But if you are a family medicine physician interested in contracts in the Midwest, your cup runneth over. Weatherby Healthcare currently has an enticing selection of family medicine engagements in Wisconsin, Indiana, and Iowa.
Fortunately, in these three inviting locales, your days off can be as rewarding as days spent treating patients. Here, we are happy to highlight some attractions to ensure you enjoy every minute of your stay in America's Heartland.
Things to Do While Working Locum Tenens in Wisconsin
Tour the art museums. Between the Museum of Wisconsin Art, located in West Bend, the Milwaukee Art Museum, and the Madison Museum of Contemporary Art, you can see an extensive array of impressive collections.
Relax at the beach(es). Wisconsin is home to several "ocean-esque" beaches along its Great Lakes coastline. Some fan favorites include North Beach in Racine, Big Bay Beach at Town Park on Madeline Island, Schoolhouse Beach on Washington Island, Kohler-Andrae State Park in Sheboygan, and Neshotah State Park Beach in Two Rivers.
Hit the bicycle trails. Repeatedly voted one of the top bicycling destinations by the League of American Bicyclists, the Badger State has more than 80 rail trails, including the famous Elroy-Sparta Trail and countless others that traverse scenic forests and rolling country roads.
For more Wisconsin attractions, check out our state spotlight post.
Things to Do While Working Locum Tenens in Indiana
Embrace the energy. The athletic energy, that is. Hoosiers take their sports very seriously. Consider spending a day off cheering on the Indiana Pacers or the Purdue University men's basketball team. Adrenaline also abounds at University of Notre Dame football games.
Cruise the car museum. Car aficionados won't want to miss the Studebaker National Museum in South Bend. Three floors of automobiles, wagons, carriages, and military vehicles all relate to the Studebaker Corporation, as well as to other aspects of American history. In fact, this museum shares an entrance with the Northern Indiana Center for History. Visitors can purchase a ticket to visit one or both museums.
Appreciate the architecture. Dubbed a "Midwestern Mecca of architecture" by NPR, Columbus is home to an impressive selection of geometric modernist buildings. A variety of tour options are available through the local visitors center.
For more must-see spots in Indiana, peruse our state spotlight post.
Things to Do While Working Locum Tenens in Iowa