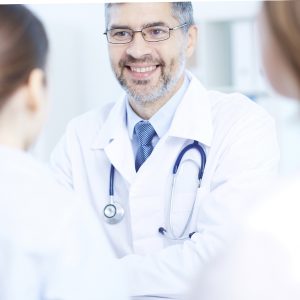 "Successful people are simply those with successful habits." – Brian Tracy
Everyone has a couple of colleagues who thrive, professionally and personally, seemingly without effort. It's as if they have access to a secret, inside track. Or, they're just plain lucky.
Of course, clandestine missions and chance have nothing to do with it. Those who flourish, both in work and play, understand the road to success starts with them and what they do … differently.
Whether you've accepted locum tenens assignments for the past two years or are embarking on the career alternative for the first time, you, undeniably, want positive experiences. Here, we offer four, sure-fire approaches for achieving success as an independent contractor.
Deliver superior service. It is the single, most important thing you can do to ensure your success as a locum tenens physician. Facilities seek clinicians who affect positive patient outcomes. And reputable locum tenens staffing companies will only work with physicians deemed the best, those revered for administering high-quality, exceptional care. At Weatherby Healthcare, we even have a name for it—Red Ribbon Service. In addition to being what we extend to our locum tenens providers, it is what we expect them to deliver to our clients and their patients.
Understand what is needed. To provide excellent patient care, you must first know what the manager at your assignment facility expects of you, and be willing and happy to provide it. For instance, is call required? What is the provider-to-patient ratio? When working with your consultant, ask questions and be candid. Full disclosure of your background ensures a good match. There is a demand for your services, for certain. But with every contract, be sure you're appropriately filling your assignment facility's needs.
Honor your commitments. Providers who do not arrive at their assignment facilities when expected—or even worse, are a "no show"—are never at the top of a recruiter's list of choice candidates. To ensure you're offered opportunities that best match your expertise, as well as your personal wishes, always operate with integrity and keep your commitments.
Be an active listener. Successful locum tenens physicians listen with the intent to understand their patients, rather than focusing on how they will respond to them. This awareness helps them better communicate and engage with patients, even those for whom they'll provide care once or on a short-term basis.
Do you do anything special to ensure your success while on assignment? What would you add to the list? Please feel free to share your insights in the comments section below.