For most people, a typical day is divided between two main aspects of life: professional duties and family responsibilities. Trying to balance the two is an ongoing battle for many of us. The thought of adding anything that might upset the routine tends to hinder, rather than help the situation. For example, the idea of accepting locum tenens assignments for a few days or weeks with family at home may sound too disruptive, especially for doctors with families and young children. In fact, industry research reveals physicians hesitate when considering locum tenens because they believe short-term commitments could have a negative impact on their families.
Although this career alternative doesn't necessarily support a traditional schedule that has you returning home every day, locum tenens does offer unique benefits. Experienced locum tenens clinicians insist the mobile lifestyle presents a number of family-friendly advantages you normally don't find in permanent positions.
For example, the freedom of choosing when and where to work empowers Robin and Michael Mangione to pursue their dream of sailing up and down the U.S. coastline. For the past four years, Dr. Mangione and her husband have sailed into various ports along the eastern seaboard from which the family practice physician either drives or flies to her locum tenens assignments. She typically accepts shifts over a long weekend or a week here and there at urgent care centers.
"I was worried medicine would keep us from doing this, but it's actually the thing that's allowed us to do it. Having flexibility with locum tenens has been a bonus," she says.
"And we have considerably more time together," adds Michael, who retired from a hospital job when they moved onto the sailboat.
"When we were both working, we could be on alternating shifts and didn't see each other," he adds. "Now, we're totally maximizing the amount of time we're spending together."
The Mangiones may live a nontraditional lifestyle, but the benefits they've discovered through locum tenens could be some of the same benefits you and your family experience when agreeing to short-term opportunities.
Locum tenens allows focus on family time
One thing many physicians appreciate about the locum tenens career alternative is that when they're at work, they're working; when they're home, they're free from professional responsibilities, such as call duty that tethers you to the hospital. And even though you may be gone for days or weeks at a time, you also can be home for days or weeks at a time. It's very common for locum tenens professionals to take extended breaks between assignments. The result is uninterrupted family time, not just on weekends or a few hours after completing long shifts of caring for patients. Some clinicians feel this scheduling approach enables them to have more flexibility to mark things off to-do lists around the house, attend children's activities, and just spend quality time together.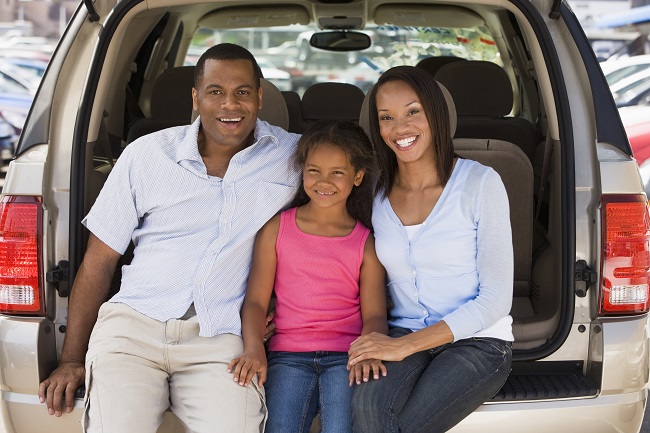 Turn locums assignments into family trips
Vacations let you experience different destinations and create shared memories. You can do all that on locum tenens assignments, too – and get paid while doing it. By bringing family to your locums assignment, even it's only for a portion of the contract, you get to experience the location together. Loved ones can scout out attractions while you're on duty and plan family outings for your days off. Plus, you'll reunite every day after fulfilling your shifts, just like at home.
Let your consultant know if you wish to work locum tenens with family. Our travel and housing experts can arrange for their transportation and find comfortable accommodations to fit everyone. Although locum tenens staffing agencies cover a physician's expenses during assignments, you'll be expected to pay your family's costs. But remember, you'll be earning an income while away from home.
Experience various destinations
Have the kids been begging to go to popular theme parks? Do you all want to travel to the Grand Canyon or Washington, D.C., or other major vacation destinations? If you're going to turn a locum tenens assignment into a family affair, why not request a contract near places you're all excited to visit? The strong demand for locum tenens services means there are plenty of assignment options available. The key is to be flexible. Provide your consultant with a list of several cities you'd like to take the family, which increases the odds of landing a temporary contract somewhere that appeals to the whole family.
Take assignments near family or to attend special events
It's totally common for families to spread out across cities and states, which generally rules out frequent gatherings unless you use vacation days. In permanent positions, it also can be difficult to coordinate with colleagues to arrange time off for weddings, graduations, or reunions in far-off locations. Let a locum tenens staffing agency help you book family time. Confer with your consultant about available assignments that can get you closer to extended family. If you'd like to arrive in time for a special occasion, supply all the details to your consultant so they can more easily identify assignments that line up with dates that are important to you.
Staying connected is easy
As much as you may wish to have loved ones accompany you on each locum tenens opportunity, that may not always be feasible. Just because you're apart from your spouse and children for periods, though, doesn't mean you have to be completely out of the loop. Thanks to technology, staying in contact over long distances is easier than ever before. Hold face-to-face conversations via Skype and FaceTime. Facebook even offers a video chatting feature. Ask family members to message updates and photos through texts or Snapchat. Of course, there's nothing wrong with a good old-fashioned phone call, too.
Although locum tenens with family has historically been viewed as unconventional, nowadays it's a viable option at any career stage. It also can be a family-friendly alternative.