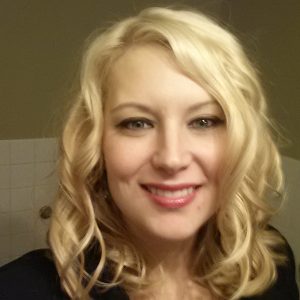 It's National Nurse Practitioner Week (Nov. 8-14), and our advanced practice team would like to thank the NPs who work with Weatherby Healthcare — and the 205,000 NPs practicing in the United States today. 2015 also marks 50 years since the first nurse practitioner program was created.
Meet one of our NPs and find out why she enjoys this versatile career.
Educating Patients and Seeing Results
Brittany Hayes was working as a nurse and was disheartened by the number of patients she saw who received poor-quality healthcare.
"I figured if I became a nurse practitioner, I could educate people and help them have better outcomes," Brittany recalls. "Their lack of education about their own health was frustrating."
Now, with five years of experience as an NP, Brittany still enjoys the teaching aspect of her job most.
"The biggest part of my career is trying to prevent readmissions and keep patients out of the hospital, and I do that by teaching them to take care of themselves," she says. "It's rewarding to see people leading healthy and productive lives and doing whatever they need to do to better themselves."
Working With a Locum Tenens Agency
Brittany began working with Weatherby Healthcare two years ago and now works locum tenens assignments exclusively. She says Weatherby has the most consistency for hospitalist jobs and appreciates the benefits the company offers.
"I have a great representative and can talk to anybody 24/7, and the team knows what I want in my jobs and what would be a good fit for me," Brittany says. "I've had a really good experience with Weatherby Healthcare."
Finding NP Jobs Online
For new graduates looking for their first jobs, Brittany recommends uploading resumes to PA/NP job sites so recruiters and companies can contact them directly with openings. She also suggests visiting the NALTO (National Association of Locum Tenens Organizations) website and calling member organizations to see what opportunities they have available.
"Be willing to adapt and go anywhere for locum tenens assignments," Brittany says. "Meet the case managers at your new facility to find out what to expect, review the bylaws for NP practice in every state you work in, and have a cushion if you're unable to find a new job for a few months."
Creating Awareness of the Nurse Practitioner Role
Brittany is proud to be an NP and notes studies showing that patients are highly satisfied with the care nurse practitioners provide.
"I wish people knew how long we go to school and the full scope of our practice," she expresses. "Though the practice varies from state to state, nurse practitioners are very independent and outnumber primary care physicians two to one. I'm happy to see that there's now more awareness of what NPs do."
Learn more about nurse practitioners in this NP Week resource guide from the American Association of Nurse Practitioners — and check out our open NP jobs.