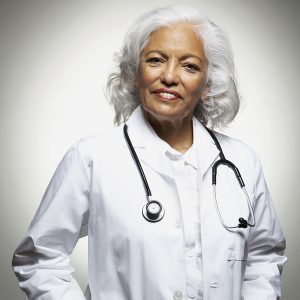 If you're thinking about winding down your career, but not ready to hang up your hat entirely, locum tenens assignments may be just what you're looking for. Temporary contracts allow you to reap the rewards of retirement, such as freedom and flexibility, without incurring the drawbacks, like boredom and financial concerns.
Plus, you will be able to keep your skills sharp, which is an invaluable asset that leaves your options open indefinitely.
Here, we highlight five more reasons why the locum tenens lifestyle offers a seamless transition between regular practice and retirement.
1. You get paid to see new places.
Without the time constraints of a full-time position, you will likely be free to delve into new activities, including travel. And when you travel for a locum tenens assignment, reputable staffing agencies, such as Weatherby Healthcare, foot the bill for your accommodations and work-related transportation. Just tell your consultant where you'd like to go, and he or she will scope out available opportunities and handle the logistics. Whether you want to explore the desert in the southeast, the sunny beaches in Florida, or anywhere in the middle, locum tenens makes your visit financially advantageous.
2. It's easy to connect with distant friends and family.
Locum tenens engagements are also a great way to spend time with loved ones you don't get to see on a regular basis. Since temporary contracts are available nationwide, simply tell your consultant where your friends or relatives live, and prepare to be placed in a facility nearby. Visiting via a locum tenens contract puts you close enough to easily spend days off surrounded by friends or family, while still providing you with the luxury of your own accommodations.
3. You get a first-hand feel for relocation options.
Without a permanent position to tie you down, you may be considering relocation for your retirement years. If that is the case, locum tenens contracts offer the unique opportunity to gain real-life experience in any new setting you're considering. The chance to temporarily work and live in a new place before making a long-term commitment can alleviate any fears about making an uninformed decision.
4. Extra income is always available.
Retirement is a big decision. You have a lot of things to consider, not least of which is your finances. And even with careful budget planning, unanticipated expenses may arise at any time. So, whether you find yourself needing extra income for, say, unexpected home repairs, a child's wedding, or a dream vacation, you can always find an opportunity to earn what you need through locum tenens contracts.
5. You control your own schedule.
After years of maintaining a regular work schedule, perhaps working holidays and weekends, and even being on call, you are likely looking forward to the freedom retirement will offer. Fortunately, locum tenens providers enjoy this freedom as well. When accepting locum tenens contracts, you have final say on when and where you want to work, as well as when and where you don't want to work. This practice alternative truly gives you the best of both worlds, providing unlimited earning potential without compromising your personal needs.