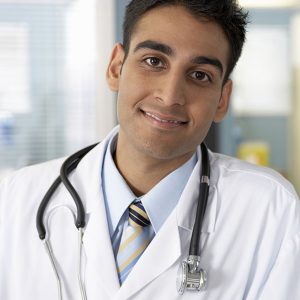 A successful locum tenens experience doesn't just happen automatically. To gain the most out of a contract, there has to be a give-and-take between the physician, nurse practitioner, or physician assistant and the hospital, private practice, or healthcare facility requiring their services.
So what exactly will be expected of you on an assignment, and how can you make a positive impact? To become an asset in any clinical setting, it's important to adopt a proactive attitude and a willingness to uphold your end of the relationship. More specifically, a great locum tenens provider will do the following:
Be flexible
This is perhaps one of the most valuable skills locum tenens professionals can have in their arsenal, other than a strong clinical background. Flexibility shows a commitment to getting the job done and helping out patients and staff. For example, it's far more efficient to adjust your practice style to fit in than trying to impose an unfamiliar approach on the staff. In other words, it signals to the staff that you are there to assume a share of the workload, not add to theirs.
Work as a team player
You may not be a permanent fixture at the facility, but you still can be viewed as one of the team. Of course, it all starts with a positive, friendly attitude. Then build on that by learning people's names. From there, volunteer for duties or cover call whenever feasible and appropriate. This attitude and action will help endear you to your new coworkers.
Use clear and concise communication
It's unrealistic to think you'll be able to step into a new practice setting and immediately be up and running at 100 percent, no questions asked. And while you're hopeful everything goes according to plan, things can come up that require additional attention or clarification. It's how you communicate such needs that can leave a positive impression as well as enlist others' cooperation. For example, if you have questions about where supplies are located or how the facility's electronic health records software functions, then inquire. If you have concerns about a specific circumstance, bring it to the attention of your point of contact at the facility and/or your consultant. The key to quick resolution is to talk to the right person about it as soon as possible.
Be willing to learn
One of the advantages to practicing in multiple locations and a variety of clinical settings is to expand on your experiences. Every facility and clinician you work alongside has their own nuances, and locum tenens professionals are given the chance to observe those differences first-hand. You can incorporate the best into your own skill set. Conversely, you're also in the position to share your knowledge and experiences with other clinicians so they too can enhance their practices.
Manage time well
Locum tenens physicians are expected to begin treating patients as soon as possible after arriving at a new assignment. That means no lengthy orientation or a slow ramping up to a full caseload. In order to support a practice in providing uninterrupted service to its patients, there's no time to waste. Managing your time effectively becomes more than a convenience; it becomes a necessity.
Put your best foot forward
Of course, being the best locum tenens provider means being the best physician, nurse practitioner, or physician assistant you know how to be. Facilities are entrusting their patients into your care, and therefore, demand premier clinical service.