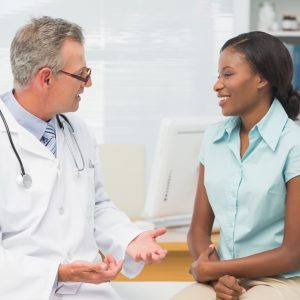 Curious about taking locum tenens jobs occasionally or figuring out how to quit your full-time job for a more flexible schedule? You've come to the right place. Here are answers to some of the most frequently asked questions about locum tenens.
What is locum tenens?
Latin for "holding the place of," locum tenens is the process by which clinicians are temporarily connected with acute care hospitals, outpatient centers, and medical offices in need of additional staff. Assignments vary in length, from a few days to a few weeks or more.
Why would I want to take locum tenens jobs?
There are a variety of reasons why doctors, nurse practitioners and physician assistants seek out temporary positions. There's greater scheduling flexibility, since you decide whether or not to accept an assignment. There are fewer administrative responsibilities than when practicing as permanent facility staff or part of a private practice, and you can experience a variety of clinical settings. And, of course, locum tenens contracts offer an opportunity to supplement your income.
Can I take locum tenens jobs right out of residency?
One of the benefits to locum tenens is that it fits all kinds of lifestyles and career stages. In fact, it's a great vehicle for providers just out of training to test drive various settings and communities. It's also great for doctors with full-time commitments who only wish to accept an occasional assignment as well as those in semi retirement who want to work but maintain control over their hours.
Why do I need a consultant?
A staffing company consultant is your go-to contact for all things locum tenens. Your consultant will answer questions you may have while completing the staffing company's online application and guide you through the credentialing process. He or she will present contract possibilities and frequently check in with you during each locum tenens assignment to make sure it's proceeding accordingly and resolve any concerns.
Consultants specialize just like clinicians. So if you're an emergency medicine (EM) physician, you work exclusively with a consultant who's familiar with the EM specialty, including pertinent terminology and other practice specifics.
What is credentialing?
Whenever you apply for a new job or for hospital privileges, your education, experience, and medical license must be verified. When you agree to a locum tenens opportunity, you must also verify your professional credentials. Generally speaking, you'll be asked to submit a curriculum vitae, medical school contact information, and references. If you hope to practice in other states, you'll be expected to apply for the appropriate medical board's license or, when applicable, a license under the Interstate Medical Licensure Compact. Rest assured, your staffing consultant will help you each step along the way.
Who provides malpractice insurance coverage?
Reputable locum tenens staffing companies supply providers with full malpractice insurance coverage for the duration of each assignment.
What will I be told about a potential locum tenens contract?
You'll receive as complete a profile of the assignment as possible, including the type of facility, clinical details, common procedures, call duties, support staff, and anything else worthwhile. You may then give your consultant permission to submit your information to the facility for consideration. If the facility chooses to move ahead, there's an interview between you and an administrator (typically over the phone, but video interviews are on the rise). This is another chance to get even more details about the setting, staff, and other assignment particulars.
Who arranges travel and housing details?
Staffing companies take charge of the logistics of getting you to and from an assignment as well as the lodging accommodations.
Do I become an employee of the locum tenens agency?
The short answer is no. Locum tenens physicians remain independent contractors; however, physician assistants and nurse practitioners may become staffing company employees.
Have more questions about locum tenens? Call a Weatherby Healthcare consultant, who'll be more than happy to provide you with all the information you need.