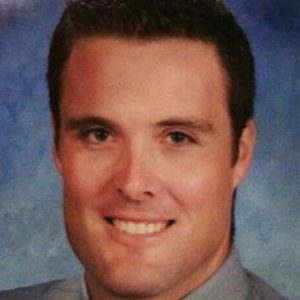 Dr. Andrew Seefeld spent six months in Thailand doing volunteer work after leaving his job — and the travel bug bit hard. He returned to the U.S. and decided to see what life as a locum tenens physician was like.
"I'd spent my life training and working in California, and I had the freedom to travel," Dr. Seefeld, an emergency medicine doctor, recalls. "I moved to Colorado and started working with Weatherby Healthcare to find locum tenens assignments that fit."
Enjoying a Simpler Lifestyle
Five months later, Dr. Seefeld still enjoys working with Weatherby and having the job search process simplified.
"Weatherby's staff is really solid and takes care of almost everything, including licensing," Dr. Seefeld says. "I can call my consultant, Chris, any time and he responds very quickly. The team makes all the logistics easier."
Dr. Seefeld now works locum tenens full time at a New Hampshire hospital and enjoys the flexibility of having a "home base."
"The first few months of my assignments were hard, because I worked at three different hospitals," Dr. Seefeld recalls. "Now, I submit my schedule to Weatherby and the hospital works around it. I love meeting new people and staff members but still having more freedom with the days I work."
Taking a Manageable Workload
An avid surfer and skier, Dr. Seefeld likes the winter sports New Hampshire affords but appreciates returning to Colorado and California off and on for mountain and beach escapes as well. He recommends new locum tenens physicians find an apartment or townhome, rather than a hotel, for their assignments and be realistic about their schedules.
"There can be a push to pick up shifts and work more hours, especially in an area that really needs your help," Dr. Seefeld says. "Over the last five months, I've worked so many more hours than I've ever worked before. Now I'm more careful to protect myself from burnout. Make sure you have time off and that you're not exhausting yourself."
Making a Difference
Dr. Seefeld has opportunities to help others even when he's not on duty. On one of his recent flights from Denver, he happened to be in the right place at the right time when the flight attendants asked if there was a doctor on board.
"A passenger became unconscious, so I put her on oxygen, inserted an IV and gave her fluids, stabilized her vital signs and then monitored her for the remaining two hours of the flight — all in a cramped row near the back of the plane with a coat hanger to hold IV bags," Dr. Seefeld says. "When we landed, I gave report to the paramedics waiting for her and went on my way to a night shift. Helping and healing in unpredictable and often difficult situations is just what we do."
Giving Travel Assignments a Chance
When asked about the benefits of locum tenens assignments, Dr. Seefeld is quick to talk about the flexibility he has now and the ability to travel the country.
"If you've got some freedom in your life and aren't locked down to a specific location, go for it," he says. "Get out and experience totally different communities and patient populations, or hike 4,000 feet on your day off. You can see a lot of different places."
Learn more about locum tenens assignments in Dr. Jamil's spotlight, and check out our open emergency medicine jobs.