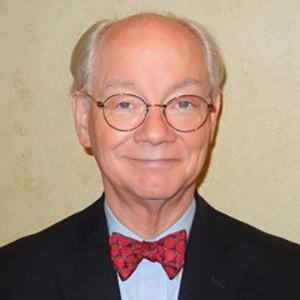 Dr. David Bybee was nearing retirement and had planned to work as a teacher at the University of Louisville. But when he and his wife decided they'd like to move closer to family in Canada when he retired instead, the endocrinologist's dreams changed.
Giving locum tenens a try
"I realized I wouldn't be able to teach anymore once we lived in Alberta, but I wasn't ready to give up medicine," Dr. Bybee recalls. "I talked to a friend who'd worked with several locum tenens companies, and he recommended Weatherby Healthcare. I did some internet research and started making contact with them."
For Dr. Bybee, the best part about working with a locum tenens staffing company was handing over the reins of the job search.
"Everything I have had to do — getting a license in another state, having credentials in a new place and getting them verified — was handled by my consultant, Sarah, and the people who work in various departments at Weatherby beautifully," Dr. Bybee expresses. "They took over everything, were great about following up, and were very supportive in helping me get things done."
From Kentucky to Canada (and somewhere in between)
Where does an endocrinologist from Kentucky who's relocated to Canada like to work? The answer may surprise you.
"I've taken locum tenens assignments in Fargo, N.D., exclusively since 2015, and it's a lovely place to work with great people," Dr. Bybee says. "Don't believe the Cohen Brothers movie. Fargo is way better than that."
Though he enjoys the flexibility of his job there, with an office practice during the week that requires no night and weekend calls or hospital work, Fargo's location was the biggest selling point for Dr. Bybee.
"Fargo is exactly halfway between our homes in Alberta and Kentucky, and it turned out we had been staying in Fargo overnight when we traveled back and forth," Dr. Bybee recalls. "It's been a pleasure working there, and my job allows me to keep my medical skills up with purpose."
Spending more time with patients instead of paperwork
Dr. Bybee says the most rewarding part of working locum tenens is being able to focus on outpatient care while allowing someone else to handle the management details.
"I love what I do. I really like caring for patients and getting to know them. Being a doctor is the best job on earth," he says. "Practicing medicine but limiting the amount I do that so I can start on other things I intended to do in retirement has been a real beauty."
Fortunate to take his locum tenens assignment with no surprises, Dr. Bybee recommends doctors taking their first locum tenens job talk to their consultants, research several companies and find friends with experience in the practice. He also suggests having an open mind and being ready to enjoy the adventure.
"Locum tenens is great because it allows me to be involved in people's care in a very deep and personal way," Dr. Bybee says. "If you've come to the point where you're wanting to practice medicine, but not full time, and devote yourself to being a doctor, this is a great way to do it."
Dr. Bybee shared his experience working locum tenens in Louisville Medicine, the publication of the Greater Louisville Medical Society, as well (turn to page 19 for the article). Check out our open endocrinology locum tenens jobs to start your own adventure!