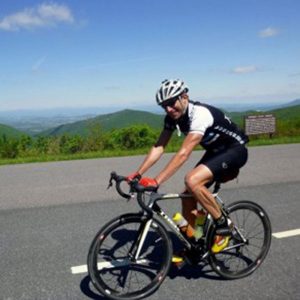 Pulmonologist Mark Robbins was looking for a change of pace. After 15 years of practicing academic medicine in central Virginia, he felt the strain of long hours and few vacation days taking its toll.
When he learned about locum tenens opportunities with Weatherby Healthcare, it seemed to be the perfect fit.
"I'm able to do one-week assignments at ICUs and work in critical care, which I enjoy," Dr. Robbins says. "I have more flexibility in scheduling and can free myself up for other things I like doing. I now work locum tenens exclusively."
After a year of assignments with Weatherby, Dr. Robbins says the best benefit of locum tenens work is escaping the administrative hassles he faced in private practice.
"My biggest frustration with my years of academic medicine was all the administration and non-medical work. Locum tenens allows me to focus on medical care and not worry about paying the bills or managing a practice," he expresses.
Dr. Robbins' favorite assignment so far was at a community hospital in southwestern Virginia, where he worked in an outpatient pulmonary unit, but he also enjoyed his time at an academic medical center in North Carolina because he was still exposed to tertiary care. He says the freedom to travel and take time off on his own terms is a big reason why he hasn't returned to private practice.
"I work when I want to work and have time off when I want to have time off," Dr. Robbins says. "I choose when and where I want to work, and I get to see other parts of the country."
For other doctors who are considering locum tenens assignments, Dr. Robbins recommends understanding what your strengths are.
"You need to be prepared for any situation and have a fair amount of medical experience — and baseline experience to help with emergencies," he says. "Be a good people person, be receptive to how each facility operates, and be flexible in every environment."
Learn more about Dr. Robbins and find out how he helped car crash victims while on assignment in North Carolina — and then helped in a separate car crash in Virginia just days later.