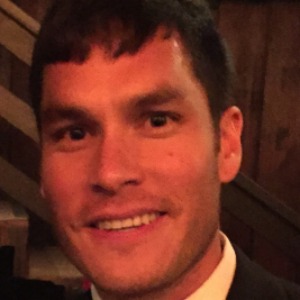 While he was finishing up his fellowship, Dr. Philip Krick, a psychiatrist from New York, heard about locum tenens jobs from a colleague who'd graduated a year before him.
"He'd gone through the whole process and told me that Weatherby Healthcare had really great service and rates for physicians," Dr. Krick recalls. "I set it on the back burner and then contacted the company in early 2015 to get started."
Benefits of Working with a Recruiter
Though the credentialing process can be challenging at different hospitals, Dr. Krick says his consultant, John, has been great to work with.
"John has been available to walk me through the steps and has stayed really professional when I've had frustrations," Dr. Krick expresses. "I've always had smooth interactions with Weatherby, and John is responsive, hardworking, professional and, overall, outstanding."
Finding a Pool of Jobs Right out of Fellowship
Locum tenens assignments have opened many more options for Dr. Krick, which he says he wouldn't have discovered otherwise.
"Having access to a network of jobs available has been great. Since I'm right out of training, it's hard to know what types of jobs are open," he says. "Finding the right locum tenens jobs is, I think, the biggest challenge — but John has found multiple job opportunities in my field."
Flexibility is also a perk when accepting locum tenens assignments, Dr. Krick says.
"I am more in control of deciding if position is right. I choose a job based on the description and see if it's a fit," he says. "Then I treat patients and don't have to worry about transportation and housing. It's such a huge perk that other jobs don't offer you."
Perks of Locum Tenens Jobs
Dr. Krick recommends physicians interested in pursing locum tenens jobs decide what most motivates them to try the career.
"Everyone has their own reasons for trying locum tenens, whether it's scheduling flexibility, the chance to pick up work for short periods of time, or more autonomy," Dr. Krick says. "Locum tenens assignments allow you to test drive to see if you want to stay at a place permanently, and they pay much more than fellowships and residencies do. Plus, you don't have to worry about added costs while you're there."
Despite taking only a few locum tenens jobs with Weatherby Healthcare, Dr. Krick is satisfied with the experience and says he's looking forward to the next travel opportunity.
"I am 100 percent satisfied that I decided to work with Weatherby," he says. "My consultant and the other teams there have been rockstars. There are multiple locums companies out there, but Weatherby is by far the best one! I feel like I really lucked out."
Check out our open locum tenens psychiatry jobs — and see why Dr. Andrew Seefeld takes locum tenens assignments as well.