National Doctors' Day is March 30, and we are so grateful for the thousands of physicians who work with us each year, taking locum tenens jobs and providing care to those who might otherwise not receive it. In 2015, more than 3,700 doctors worked locum tenens assignments with us and provided care to more than 4.3 million patients across the United States.
What makes a physician successful and happy with her work? Find out what these Weatherby Healthcare doctors love most about their jobs.
Freedom to Take Time Off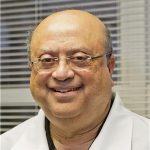 Dr. Prasanta Chandra was stressed with his full-time New York practice and discovered he could enjoy a change of pace with locum tenens assignments. He works about 10 days a month and continues working part-time at his practice as well.
"I have the freedom to pursue what I want to do and time in my schedule for new opportunities," Dr. Chandra expresses. "I am a better doctor when I work locum tenens because I'm more present — and that makes the patients and the staff feel secure. Locum tenens is really convenient and a win-win situation for me and the other facilities. It's easy to take those calls."
Read more about Dr. Chandra's experiences in this spotlight.
Flexibility to Spend More Time with Family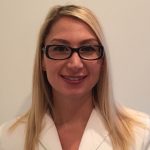 When Dr. Jelica Maze was in the final year of her fellowship, she began helping her father with his medical practice and taking locum tenens assignments when she could. Once she got married and had her son, the flexibility of setting her own schedule became invaluable.
"I was able to take the maternity leave I thought was best for me and my family through doing locum tenens work," Dr. Maze expresses. "Once I was ready to return to work, I could only manage two weeks a month — but when I'm home, I'm 100 percent here and get to spend quality time with my family. I can choose the dates I want to work, accommodate vacations and take jobs close to home — sometimes just an hour-long flight away."
Check out Dr. Maze's story to learn more about why she loves locum tenens.
Focusing on Patient Care
Fifteen years of practicing academic medicine with few vacation days had Dr. Mark Robbins exhausted and looking for a less rigorous schedule. Fortunately, locum tenens allowed him to make the changes he needed.
"My biggest frustration with my years of academic medicine was all the administration and non-medical work. Locum tenens allows me to focus on medical care and not worry about paying the bills or managing a practice," he expresses."I'm able to do one-week assignments at ICUs and work in critical care, which I enjoy, and I have more flexibility in scheduling. I now work locum tenens exclusively."
Learn more about Dr. Robbins and see why he doesn't plan to return to private practice.
No matter where you are in your career, finding a job that brings you happiness and fulfillment should be your goal — and these doctors are fortunate to have found options that work for them. We wish the same for you this Doctors' Day!