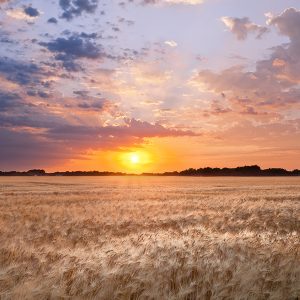 North Dakota's plains are full of all sorts of history, from dinosaur bones to Native American heritage sights, to ghost towns that tell stories of America's cowboys. It's classic western living, with a backdrop of farmlands and plenty of outdoor and cultural opportunities.
Want to have a small-town experience and take the path less traveled? Check out why a locum tenens job in North Dakota might be the perfect next step.
Visit Fargo, the Gateway to the West
Settlers established Fargo as a city along the Northern Pacific Railroad, which turned it into a classic western town with saloons. The Red River that runs along Fargo promised successful agriculture, and from there the town grew.
While Fargo has its roots in the old west, the town now offers diverse options for entertainment and recreation. Take advantage of Fargo's Scandinavian roots with a craft beer and an authentic bratwurst at Wurst Bier Hall. Then see a foreign or independent movie at the beautiful and historic Fargo Theater, which was built in 1926.
Old Red Old Ten Scenic Byway
Generally, driving along the interstate makes it hard to see a state's small towns that are full of culture. The Old Red Old Ten Scenic Byway solves this problem. When you have a day off, drive through nine different small towns across about 100 miles of roads with scenic views throughout.
Along the way, you'll be able to see art in Depot, go on a hike in Richardton and, perhaps most unique, see Salem Sue, the world's largest statue of a Holstein cow in New Salem.
Dig up History in Whiskey Creek
North Dakota is home to an incredible amount of history below ground, and you can visit ancient North Dakota with a fossil dig. Just outside of Medora is Whiskey Creek, which was once home to thousands of prehistoric crocodiles. For just $10 per person or $25 per family, you can spend the day with paleontologists, and you'll get to dig up your own fossils. You can't keep these fossils, but the pictures and memories you'll have will be just as good.
Not interested in crocodiles? Try going on the fossil dig in the Dickinson area, where you can dig up mammals that are at least 30 million years old. This site includes saber-toothed cat, rhino, tortoise, tiny deer and horse fossils.
Ready to see all the secret spots the Roughrider State offers? Check out our open locum tenens jobs in North Dakota.