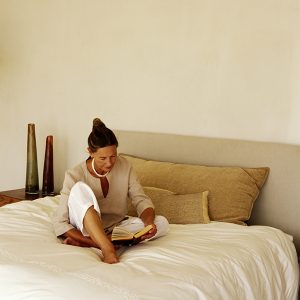 For longer locum tenens assignments stretching several months or more, physicians, NPs and PAs who work with Weatherby Healthcare often stay in private housing, like an apartment or condo. When it comes to shorter assignments that only last a few weeks, however, a hotel may be the only option.
Living out of a suitcase in a small hotel room isn't ideal, but there are ways to make the most of the situation and enjoy your time in a new city and at a new facility. Here are eight tips for living in a hotel room on your locum tenens assignment:
1. Take advantage of the continental breakfast
While this may not be an option for you, depending on your work schedule, eating breakfast at the hotel even a few days a week can save you money, time spent shopping or heading to restaurants or grocery stores, and valuable space in your room for storing food. You may quickly grow tired of the selection, so switch things up by eating fruit and yogurt on certain days and grabbing oatmeal or cold cereal packets for others. If the breakfast options aren't appetizing at all, grab a banana or apple for the road so you can eat it as a snack during your shift.
2. Have your room cleaned several times a week
One of the biggest benefits of living in a hotel is having someone vacuum, clean your bathroom and change your sheets as often as you'd like. Some hotels prefer to wash sheets only a few times a week if you'll be staying longer term to be more environmentally friendly and save on energy costs, but most places will vacuum or clean daily if you'd like them to. Though you don't have much to clean living in such a small space, having a tidy room will make your home feel more fresh and inviting while you're there.
3. Buy a small cooler to store extra food
Eating out every day can quickly get old — and expensive — but the mini fridge in your hotel room won't hold much food. Save money on meal costs by purchasing a small portable cooler to keep in your room, stocking it with ice from the hotel ice machine. You can also buy a plastic tub to hold beverages and other items that don't need to be kept as cool, keeping ice in it as well.
4. Invest in a portable grill or griddle
Most hotel rooms don't offer a full oven, so you'll be limited to microwave-only meals, foods you can refrigerate and snack items. Expand the variety of things you can eat (without heading to a restaurant) by purchasing or bringing a small grill or griddle. It won't take up much room and will allow you to easily grill burgers, fish or chicken and cook breakfast foods like pancakes and sausage as well.
5. Bring clothes that coordinate and wash well
You can often use hotel washing machines to clean your clothes, but you may be limited on the time of day you can use them — and they may be older and not as high-quality as your machine at home. Reduce the risk of ruining your clothes by bringing items made of cotton or polyester that wash well, and save room in your suitcase by packing pieces that coordinate with each other (which can also save time you would spend washing clothes).
6. Let the light and air in
It's easy to feel claustrophobic if you're spending time in a small, dark room each day. If you can, open the windows each morning to get some air, or at least crack the curtains or blinds to let light in. Spend time on the balcony or patio, if you have one, and do whatever you can to make the space feel more spacious and airy.
7. Ask whether the hotel can provide a DVD player
Watching reruns and old movies on cable TV can be tiresome after a while, so ask whether the hotel offers a DVD player or even a streaming system so you can watch other movies and TV series on your own schedule. You can also bring a laptop or portable DVD player to watch your favorite shows on the patio or even outside by the pool.
8. Make the space feel like home with simple touches
You're living at the hotel temporarily, so you don't want to pack a lot of things that you'll then have to take back — but you also want to make your space feel like home. Compromise by bringing little things to personalize the space, such as a digital picture frame, room spray (many hotels do not allow candles) or stereo to play your favorite songs.
Living in a hotel isn't as nice as having your own space, but there are benefits as well, and you can make the room feel as nice as possible while you're on your locum tenens assignment.