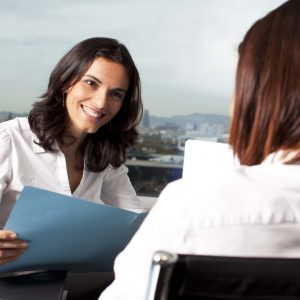 The physician recruitment process can be a very prolonged and involved experience. First, curriculum vitae (CVs) and résumés have to be reviewed. Then there are interviews to be conducted, credentialing to be verified, and references to be contacted. Attention to such details, however, is vital to finding clinicians who will offer patients quality care and who will be comfortable in the workplace.
Consider Partnering with a Locum Tenens Staffing Agency
Bringing in a locum tenens physician on a temporary basis provides a twofold benefit: Not only does it help fill a staffing void while you're looking for a permanent replacement, but the assignment can function as a working interview, which removes so many of the unknowns in the recruitment process. Both facility or practice personnel and locum tenens doctor can evaluate the potential relationship fit. If it's a good match, perhaps the short-term contract can evolve into a full-time position.
Another benefit of collaborating with a locum tenens staffing agency is that the company does a large percentage of the initial groundwork, including credentialing, hospital privileges, and background checks.
Look for Résumé Red Flags
Review CVs and other documents for indicators that raise questions, such as:
Employment gaps: Look for unexplained or large gaps in work history. Keep in mind, though, a physician who agrees to multiple locum tenens jobs may have periods of time off between assignments, as might someone who commits to medical missions.
Medical school: Most American medical schools are readily verifiable, but for internationally trained physicians, this isn't always a quick and easy task. The school should be ACGME-approved, and the candidate should present a foreign medical graduates (ECFMG) certification.
Multiple employers: If an doctor has held numerous jobs within a short timeframe, that could be a sign he or she has difficulty fitting in or making a commitment. Of course, this doesn't apply to locum tenens professionals who practice in multiple locations throughout the year.
Run an Internet Search
Reviewing a CV or résumé can only reveal so much about a person. It doesn't convey communication styles, patient and staff interactions, or whether anyone filed complaints or actions against the doctor. Doing an online search of the candidate, however, can begin to paint a picture of these medical career aspects. Start with physician review sites, such as Healthgrades.com or Vitals.com. Note: Some industry analysts caution against giving comments on websites too much weight.
Use Video Interviews
Flying in out-of-town candidates sometimes just isn't feasible, including locum tenens providers. As a substitute, telephone interviews have been the norm. While these conversations give participants a chance to speak, they don't provide nonverbal cues like an in-person interview. Video calls, however, are the next best thing. They allow for face-to-face interactions, and apps on phones, tablets, and computers mean an ever-growing number of people have access to these programs.
Check with References
Who better to give a first-hand impression of how a physician functions in the workplace than his or her co-workers and supervisors? Inquire about the candidate's work ethic, ability to collaborate with staff, and if there were any actions lodged against the clinician. If you're inquiring about a locum tenens provider, ask about how well and how quickly he or she acclimated to the new setting.
Hiring new physicians should always be a stringent process so your facility or practice selects the best qualified candidate for your patients, whether it's for a permanent or locum tenens position. If you want to learn more about how locum tenens can assist in the physician recruitment process, call a Weatherby Healthcare representative today.