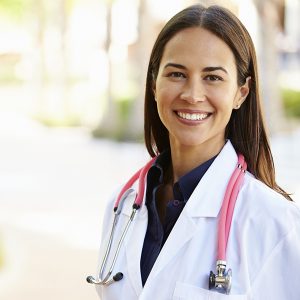 In healthcare systems around the country, clinicians deal with acute conditions every day, from the heart attack to the flu. Hospitals are built to fix problems. As a healthcare leader, it is easy to fall into this same thought process in regards to running a facility. "Find a problem and fix it" becomes the mantra.
Until now, locum tenens clinicians have often been seen as a band-aid, a means to an end or necessary evil. When a facility didn't have a provider, the solution was to plug in a locum until you could replace him or her with someone permanently.
Healthcare staffing requires long-term planning
However, staffing healthcare facilities is not really an acute problem but a chronic condition. Here's why:
Healthcare facilities are never truly at full capacity with clinical staff. There are always new clinicians being onboarded, others moving on to other opportunities, and still other providers taking vacations or medical or personal leaves
Open positions often take a significant time to fill with a permanent provider. This means that unlike setting a broken bone, healthcare systems cannot fix just one clinical staffing need and be healed
The truth is, healthcare staffing is more akin to a patient with multiple diagnoses, who will have an acute episode now and again but truly needs oversight and clinical management of his underlying chronic conditions. The facility needs to identify the root cause of the condition and work to treat that condition long-term.
Just like treating that patient with multiple chronic conditions, there is no singular answer to the challenges organizations face in fulfilling their temporary staffing needs — and the locum tenens market becomes even more challenging.
Containing costs through locum tenens staffing
Healthcare delivery is changing more rapidly today than ever, and many organizations are seeking overall cost containment and not just immediate savings. Many organizations have looked to non-clinical and nurse staffing agencies to see if they can solve the challenges with their revenue-generating physicians, physician assistants and nurse practitioners.
Will one of those workforce solutions solve the problem? Will outsourcing contingent labor recruitment solve the problem? The feedback is mixed.
Some believe this is the answer, while others involved in these programs have seen increased times to fill due to bottlenecks, lack of high-quality candidates, limited cost savings, credentialing issues and other challenges.
Healthcare is adapting many outside business principles today, and just as there are multiple iterations for any business model, things are evolving in healthcare staffing. In many ways, locum tenens staffing today is moving from Cost Containment 1.0 to Cost Containment 2.0.
The risks of choosing care based on cost
As in any business, product or service, the lowest price often brings the highest risk — which may be a high-risk physician treating patients. Does it make sense to focus solely on the day-one cost or to look at overall quality and ROI?
If we revisit the example of the chronic patient with multiple conditions, are you going to use the cheapest method of care or find the best possible solution, within reason, to provide a positive outcome for that patient? Is that possible if the focus is on the cheapest provider, product or service?
In a perfect world, the answer is the best course of treatment possible, but costs are of the utmost importance today. Just like any business, healthcare facilities must drive revenue to continue to deliver on their true mission of caring for their communities, but do so while dealing with shrinking budgets and reimbursements.
Each healthcare facility and system needs to make its own decision, but if you are treating a chronic condition by trying a plug and play solution, isn't that really focusing only on the acute side of the problem? Is putting on a band-aid really the way to go?
Strategic service partnership programs are the solution
In this new phase of partnering for staffing, systems are seeking partners who are experts in their business and willing to build a customized program to meet that facility's individual needs by streamlining communication, improving candidate quality, decreasing vacancy costs, improving permanent recruitment and retention, and improving overall continuity of care.
So there is an answer to the chronic condition of locum tenens staffing — but not a one-size-fits-all solution. While there may never be a perfect course of treatment, we are excited to help our clients contain costs in new and more strategic ways.
As locum tenens organizations or healthcare systems, we must all make decisions on what's best for our business, but we should remain focused on the ultimate goal: ensuring that clinical professionals are in place to provide high-quality patient care.
To learn more about the ways Weatherby Healthcare works with clients to develop strategic service partnership (SSP) programs, call me at 954.343.2151.