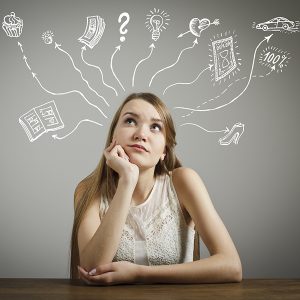 Locum tenens jobs offer many benefits, including:
Scheduling flexibility
A chance to experience multiple settings
The opportunity to travel
The ability to focus on patients
An opportunity to network with peers and share best practices
A temporary break from administrative responsibilities associated with managing a practice or hospital unit
Partnering with a locum tenens staffing company also provides physicians, physician assistants (PAs), and nurse practitioners (NPs) with several layers of support, such as
Credentialing
Licensing
Hospital privileges
Travel and housing
And of course, there's compensation. However, this is not your typical employment situation. Locum tenens physicians are independent contractors, neither employees of staffing companies nor of the hospitals, outpatient centers, or private practices soliciting their services. Note: Oftentimes, PAs and NPs become employees of their staffing agencies.
So, who issues locum tenens paychecks? Physicians are paid by staffing agencies, which then charge the clients. That's the basic arrangement, but there are a few key steps in between that have to be completed first.
Payroll procedures
For the moment, Weatherby Healthcare physicians manually record the hours they work each day during an assignment on a provided timesheet. They then send the form to the payroll department.
"Physicians scan, email or fax over their timesheets. Once we receive them, they're indexed into our system," says Leslie Young, an account services manager for Weatherby Healthcare.
Next, clients approve the hours. Once that step is finalized, the funds are dispensed to the doctors.
"The main thing physicians want to know is how soon they will get paid," Leslie says. "For individuals who set up direct deposit, payday is every Friday. We still have people who like to get a check in the mail. We mail those on Friday, but we cannot control the U.S. mail delivery rate."
Just last month, the company switched from a biweekly payroll cycle to a weekly cycle, which solved one of the more common problems that delayed the process.
"Doctors sometimes had difficulty tracking the weeks," Leslie says. "Now, if they turn in the timesheets by the end of business each Monday, we can make sure they receive payment by the end of the week. If they wait until Wednesday or Thursday, though, it's harder for us to meet that deadline."
Read carefully
Unfortunately, the system allows room for human error. For example, poor penmanship can slow the process.
"A lot of times, the timesheets are not legible, and we have to reach out to the physicians to confirm it," Leslie says.
Also, it can be difficult for doctors to find an available fax machine or scanner. Of course, smartphone cameras are convenient to photograph the sheet, then email the image.
"But even with scanned or photographed timesheets, they may still not be legible," Leslie cautions.
Going electronic
Fortunately, payroll is readying to undergo a major update that will eliminate legibility problems. Later this month, Weatherby Healthcare is launching a pilot program of an electronic time entry system with a small group of physicians. The system features a website portal that can be accessed on smartphones, tablet, or computers.
"Locum tenens physicians will log into the portal with a username and password to fill out their timesheets online at the end of each week. When they hit the 'submit' button, the information goes directly to the client. It cuts us out as the middle guy," explains Justin Vida, operations manager at Weatherby Healthcare.
The system will prompt the facility for approval, after which the hours are forwarded to the payroll department.
The pilot is slated to run six to eight weeks. Plans to roll it out on a larger scale, a few specialty teams at a time, are expected to begin in October.
"Before Thanksgiving, we're hoping to have the entire company completely switched over to the electronic time entry system," says Vida.
Check out 5 Budgeting Tips for Locum Tenens Providers to get more information as you plan your finances — and read A Doctor's Guide to Locum Tenens for further details.