New data: For more recent findings, view the 2019 physician salary report.
Physician Salary 2017 — Physician incomes have steadily increased for the seventh year in a row — from $206,000 in 2011 to $294,000 in 2017 — according to Medscape's 2017 Physician Compensation Report, which comprises responses from more than 19,200 physicians in some 27 specialties.
And the pay gap between the incomes of specialists and primary care providers — $316,000 versus $217,000, respectively — has remained a steady at 45% since 2015, when specialists earned $284,000 and primary care providers earned $195,000.
Highest-paying physician specialties
This year, the top four earners among all physician specialties are:
Lowest-paying physician specialties
And at the bottom of this year's list are:
The fastest income growth
The majority of specialties saw a salary increase this year. In fact, seven specialties saw double-digit growth:
Exceptions to this upward trend are cardiologists and oncologists, which are both experiencing little or no pay growth.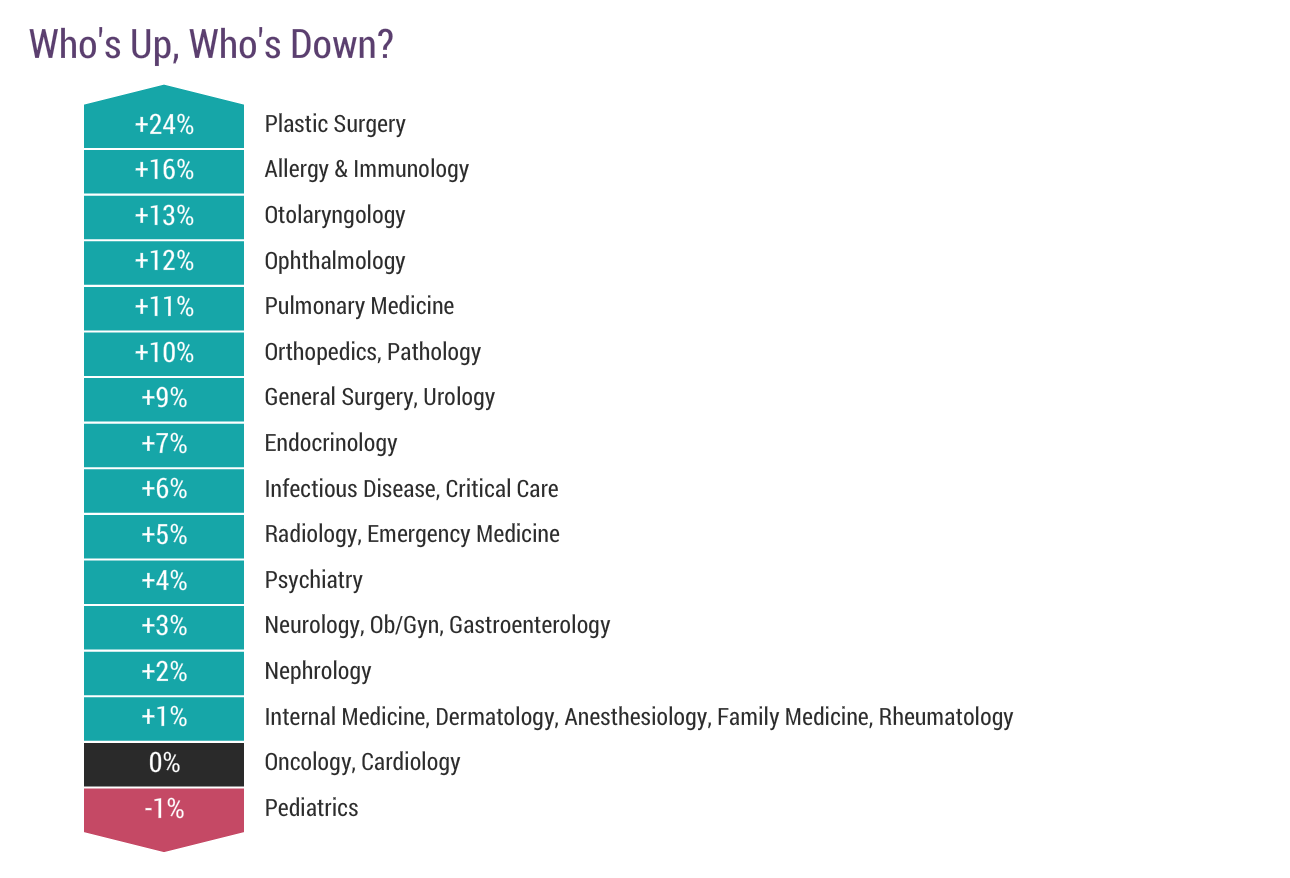 Physician salary 2017: Acceptance amongst primary care providers
Contrary to the income boon seen by many specialists, pediatricians, internal medicine docs, and family medicine docs were all at nearly the same income level as last year. Interestingly, these primary care providers seem accepting of their relatively low earning and increases in 2017.
According to the report, approximately half of all family physicians (53%), pediatricians (52%), and internists (49%) felt they were fairly compensated, placing them in the middle of all the respondents.
Physicians most likely to feel fairly compensated 
Those least satisfied with their compensation
When unsatisfied primary care physicians were asked how much they felt they deserved to earn, 79% stated that they should be earning from 11% to 50% more than they currently do, and 5% said they should be earning double their income. The same question elicited comparable responses from specialists, 74% said they felt they should be earning from 11% to 50% more and 7% said they should be earning double.
Location matters
Of course specialty is not the only factor in determining a physician's income. Geographic area plays a significant role, as well. This year's report revealed that, for the second year in a row, doctors earned the most in the mostly rural northern Great Plains (average income $317,000). The Great Lakes states, which tend to be filled with small cities, came in second, with an average income $303,000.
The lowest-earning region was the Mid-Atlantic states, with an average income of $282,000, followed by the West at $290,000.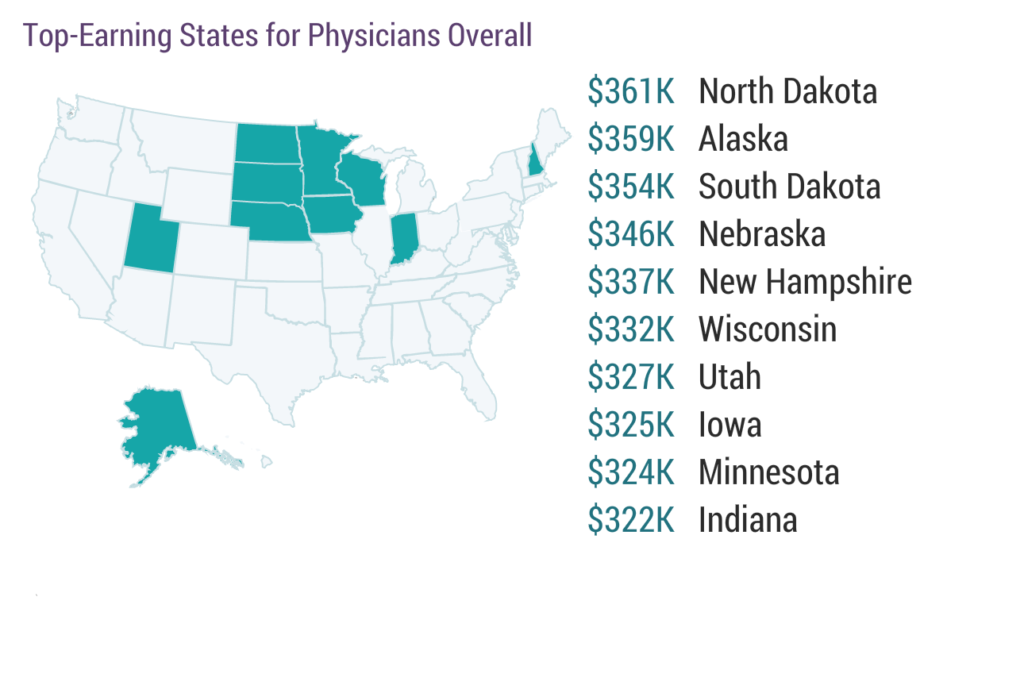 States with the highest earnings potential
When you break it down state by state, there is a difference of $93,000 from highest to lowest. The highest-earning states are:
North Dakota ($361,000)
Alaska ($359,000)
South Dakota ($354,000)
Nebraska ($346,000)
New Hampshire ($337,000)
States with the lowest earnings potential
On the other end of the earnings list are:
Delaware ($268,000)
Virginia ($272,000)
New York ($277,000)
Hawaii ($277,000)
Louisiana ($282,000)
The impact on locum tenens physicians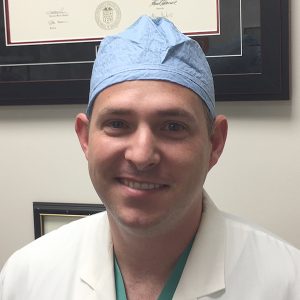 For locum tenens physicians, the regional differences in earning potential can be either significant, or inconsequential, depending on your priorities. Some physicians seek out locum tenens jobs primarily to earn additional pay, as described in this past blog post. They may work at a permanent position, and use their vacation time or weekends to supplement their income. Whether you need to repay medical loans, amass a down payment for a house, or fund an investment in a private practice, locum tenens can be lucrative. In these cases, it may behoove you to look for the highest-paying locum tenens job opportunities available.
RELATED: Using Locum Tenens to Pay Down Student Debt
Other physicians utilize the locum tenens lifestyle for benefits beyond the extra money, as described in another recent blog post that features physicians who focus on reaping the non-financial benefits of locum tenens, such as:
Easing into retirement
Exploring opportunities post-residency
Finding the perfect work/life balance
Exploring the country
If hunting down top-dollar salaries isn't necessarily your top priority, locum tenens give you the opportunity to work in many different states and regions, exploring new practices and landscapes, while meeting new people along the way.
RELATED: Physician salary 2018: Modest increase in doctors' earnings